How Projectors Can Improve Student Achievement
If you want to make your students' learning experience more innovative, enhanced, and engaging, you need to incorporate new technologies in the classrooms!
One such tool that has gained popularity in recent years is the projector. While projectors may seem like a simple piece of technology, we cannot deny their impact on student achievement in the classroom. With the ability to display visual aids, provide access to online resources, and promote interactive learning, projectors can transform how students learn and retain information.
This article will discuss 10 ways projectors can revolutionize the classroom experience and boost student achievement.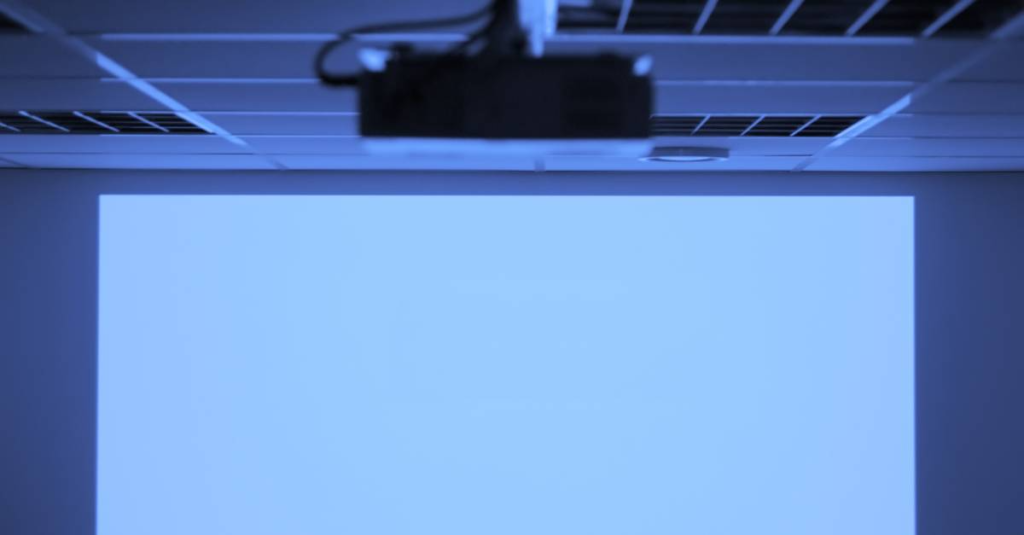 1. Enhanced Visual Learning
Ever heard of learning using visual analysis? That's one primary benefit of using projectors in the classroom. Its ability to display visual aids such as videos, images, and slideshows, can help students understand complex concepts that might be difficult to explain with words alone.
Visual aids can help students retain information for a longer period. For instance, a geography teacher could project a world map on a screen and zoom in on different countries while explaining their topography and culture. This visual representation helps students to better understand geographical features and cultural differences that might be difficult to convey through books.
2. Interactive Learning
Projectors are an excellent tool to enhance classroom engagement by enabling interactive learning. For instance, teachers can use interactive whiteboards to allow students to interact with projected images or videos. This enables students to actively participate in the learning process and better understand the concepts being taught.
Interactive learning also promotes collaboration and teamwork among students. For example, a group of students could work together to solve a problem presented on an interactive whiteboard, leading to a more collaborative and engaging classroom environment.
3. Access to Online Resources
Another way that projectors can improve student achievement is by providing access to online resources. Teachers can use projectors to display educational videos, simulations, and websites. These resources can provide students with additional information not available in their textbooks, leading to a more dynamic and engaging learning experience.
Let's take the example of a science teacher using a projector to show an online simulation of an experiment. This enables students to observe the results and draw their own conclusions. This interactive learning can help students develop critical thinking skills and enhance their problem-solving abilities.
4. Increased Student Engagement
To keep students engaged, keep things interactive! And that's how projectors can increase student engagement in the classroom. Using visual aids and including interactive practices, teachers can capture the attention of even the most disengaged students. This can be particularly beneficial for students who struggle to learn through traditional methods such as lectures and textbooks.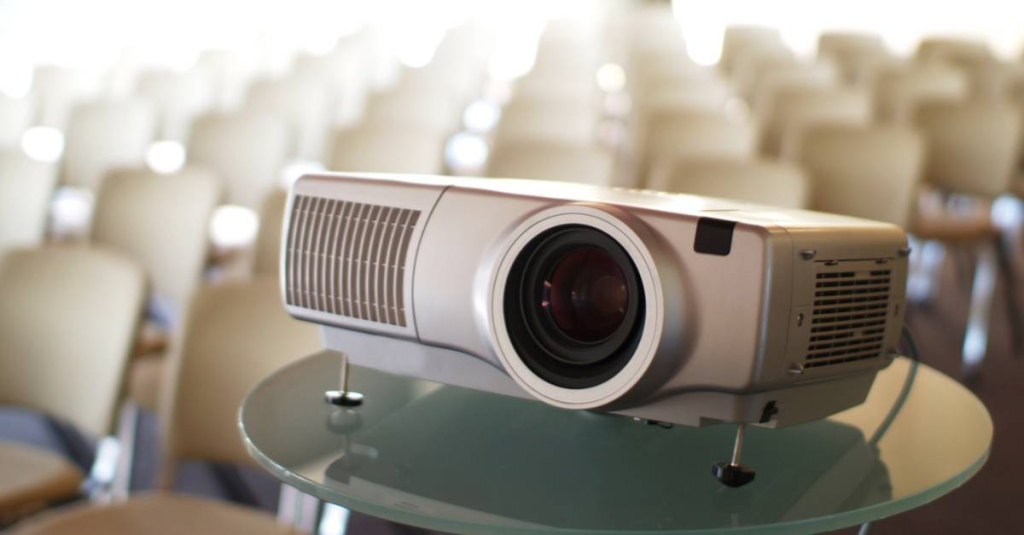 Plus, projectors present material in various formats, such as slideshows, videos, and interactive whiteboards. This helps keep students engaged and interested in the material being presented.
5. Improved Accessibility
By using projectors, teachers can ensure that all students have equal access to information, regardless of their position in the classroom. This is particularly beneficial for students with visual or auditory impairments who struggle to read from textbooks or hear lectures.
Projectors can display text in a larger font size, making reading easier for students with visual impairments. Similarly, projectors can be used to display videos with subtitles, making it easier for students with hearing impairments to follow along.
In short, projectors are beneficial to enhance the learning experience for all types of students.
6. Personalized Learning
Projectors can also facilitate personalized learning tailored to individual student needs and learning styles. For instance, a teacher can use projectors to display different content for different groups of students based on their abilities or interests. This helps ensure all students are engaged and learning at their own pace.
7. Better Classroom Management
Projectors can also improve classroom management, essential for creating a conducive learning environment. By using projectors to display lesson plans, schedules, and classroom rules, teachers can ensure that students know what is expected of them and follow the rules and regulations.
Not only this, but projectors can also monitor student behavior, such as displaying a timer during a group activity to keep students on task or projecting a student's work on a screen to facilitate peer review. The result? Improved classroom discipline and a more positive and collaborative learning environment.
8. Improved Teacher Training
Did you know that projectors can also be used to improve teacher training? It is essential to ensure that educators are equipped with the necessary skills and knowledge to deliver high-quality instruction, and projectors can help you with that!
By using projectors to display instructional videos, simulations, and other resources, teachers can enhance their professional development and stay up-to-date with the latest teaching methods and technologies.
We can use them to facilitate teacher collaboration during professional development sessions or staff meetings. This improves communication and cooperation among teachers, leading to a more cohesive and effective teaching team.
9. Increased Student Motivation
Interactive and innovative tools are always helpful in increasing student motivation in the classroom. Projectors can be used to display visually engaging content, such as videos or animations, which can help teachers capture students' attention and spark their curiosity.
Projectors create a more immersive and interactive learning experience by projecting 3D images or virtual reality simulations. This can create a more engaging and exciting learning environment, increasing student motivation and academic performance.
10. Improved Assessment
And lastly, projectors can improve assessment in the classroom. By using projectors to display assessment tasks, such as quizzes or tests, teachers can ensure that all students can see the questions and respond appropriately. As a result, errors are minimized with accurate assessment results.
Additionally, projectors can display student work during peer review or group projects, enabling students to provide feedback and improve their work. This can promote a more collaborative and interactive learning environment.
Conclusion
Projectors are a valuable tool for improving student achievement in the classroom. By providing multiple benefits, projectors can enhance the learning experience and help students understand complex concepts better.
As technology advances, projectors will likely become an even more important tool in the classroom, enabling teachers to create a more dynamic and engaging learning experience for students of all ages and abilities.