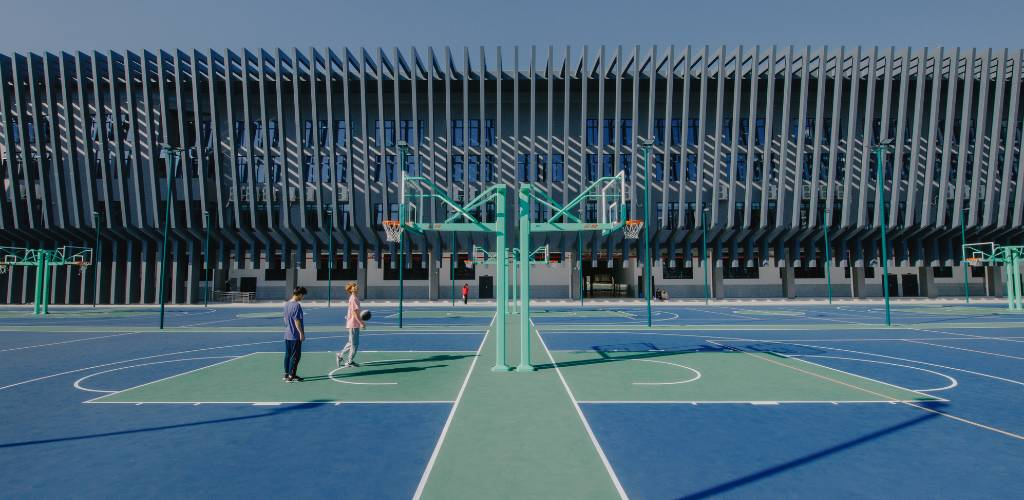 What is the Importance of Sports Facilities in Educational Institutes?
Did you know that sports can make a HUGE impact on your well-being? That's right! It's not about lifting weights or running laps. Instead, sports facilities offer much more than physical fitness.
Sports tend to be a source of motivation and inspiration for students. They help in staying healthy and developing essential life skills. Thus, they should be an essential component of an educational institute.
In this article, let's discuss the importance of sports facilities in educational institutes. We will also discuss their benefits and where you can get them from.
Sports facilities in educational institutes offer many advantages for students, parents, and educators. Keep reading to learn more.
Benefits of Sports Facilities in Educational Institutes: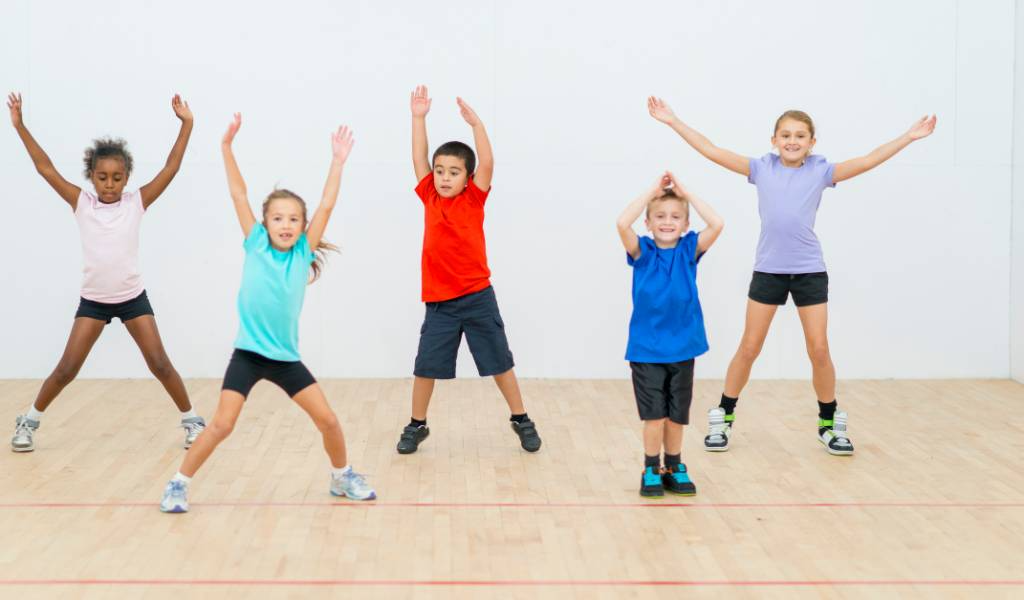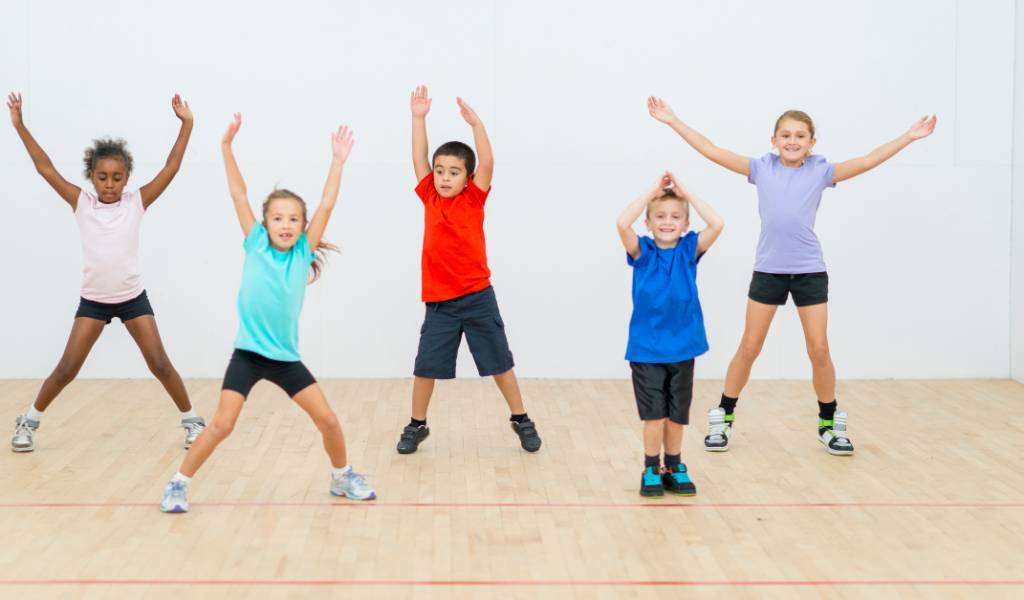 Sports facilities in educational institutes have a lot of benefits. Let's break it down.
Physical Health Benefits
First up, we've got the physical health benefits. Regular exercise improves health and decreases the risk of chronic diseases. It also boosts immune function.
With sports facilities available in school, students can engage in physical activity. This can help them develop healthy habits that will benefit them for years.
Mental Health Benefits
Did you know that sports facilities can also impact mental health? Regular exercise improves mood, reduces stress levels, and improves sleep quality. As mental health concerns are rising, providing school sports facilities is essential.
Social Benefits
Playing sports also has some social benefits. It helps students to interact and form relationships with their peers. Sports facilities allow students to learn and practice teamwork and leadership skills. These skills are essential for success in academics and the workforce. Students learn to communicate, delegate tasks, and motivate others by working together.
Plus, it's a great way to make friends and have fun!
Academic Benefits
Finally, we've got academic benefits. According to studies, regular physical activity improves academic performance. Moreover, exercise promotes blood flow to the brain. This can improve cognitive function, memory, and attention span.
Sports can also teach important time management and goal-setting skills. This can lead to better academic performance.
So, not only are sports facilities good for your body, but they're also good for your brain!
Now that we know what benefits sports facilities have. Let's see where we can get the best facilities from.
VMKON Sports Facilities: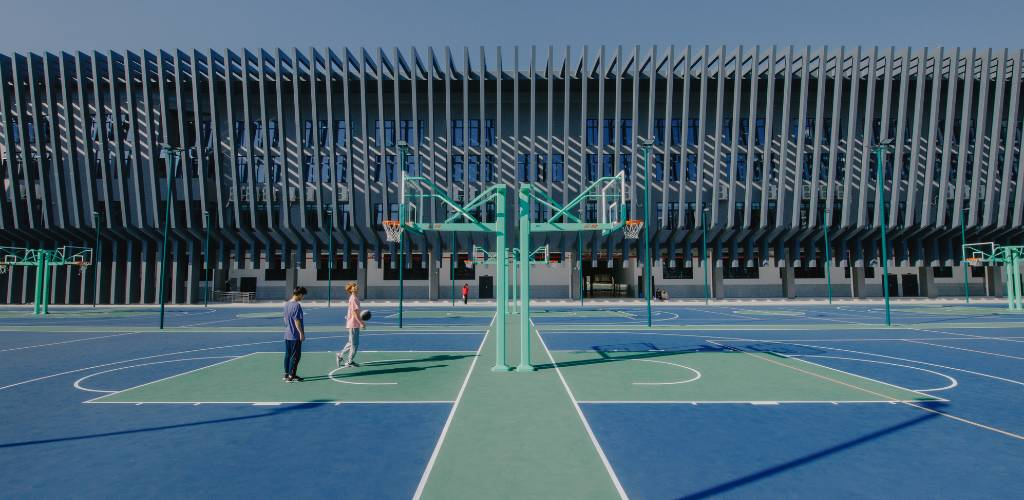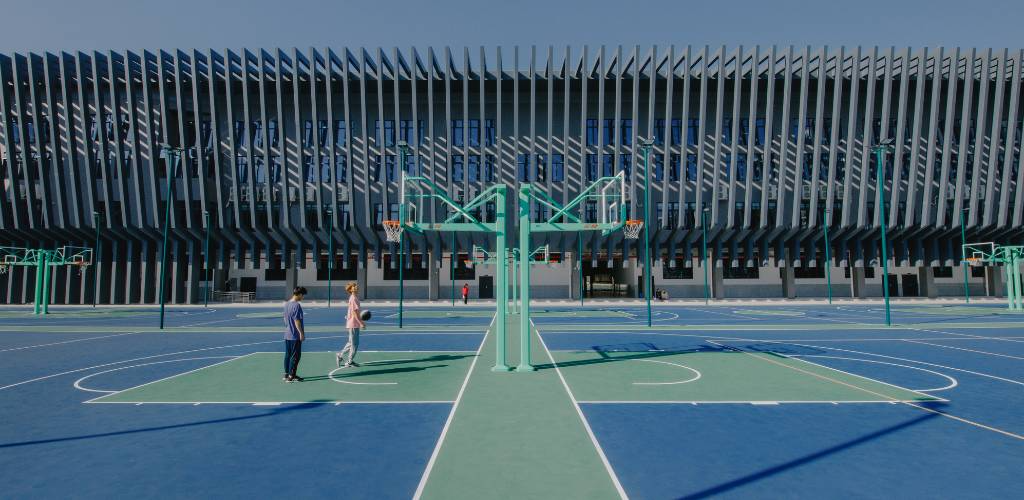 VMKON offers various sports facilities to suit any sports enthusiast's needs. Their state-of-the-art facilities provide the perfect setting for playing your favorite sports.
Let's look at the different types of sports facilities they have to offer:
Macwood Flooring System
Having the right flooring system in sports facilities is essential. It ensures safety, performance, and durability. This is where VMKON Macwood Flooring System Solutions come in.
Their flooring systems are ideal for meeting the specific needs of sports facilities. They provide optimal performance and safety for athletes and students alike.
The Macwood Flooring System provides the ideal gym, basketball court, or track flooring. Their durable and low-maintenance flooring systems offer a safe and high-quality sports environment. This enables students to thrive and excel in their athletic pursuits.
Interlocking Sports Flooring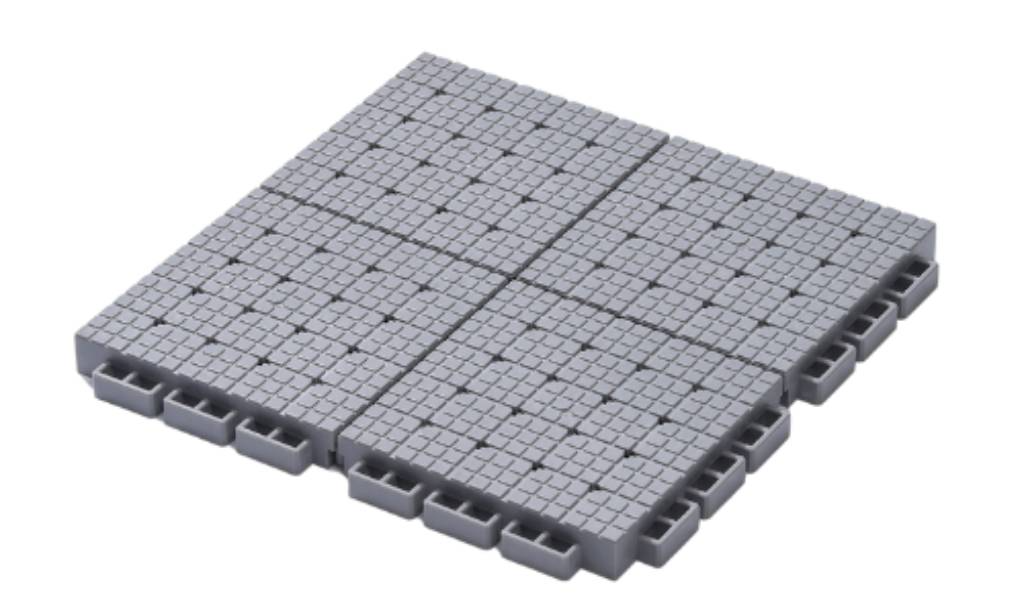 If you're searching for versatile flooring, consider VMKON Interlocking Sports Flooring. They're an ideal fit for your institutional needs.
They offer interlocking flooring systems that provide a safe, high-performance surface. These surfaces are suitable for a wide range of sports, such as basketball, volleyball, etc,. The Interlocking Sports Flooring from VMKON is an ideal choice for educational institutes. They're easy to install and need minimal maintenance. This makes them an affordable option for upgrading sports facilities.
Their flooring systems can withstand heavy foot traffic and intense sports activities. As a result, they're a long-lasting investment for educational institutes.
Basketball Stands
VMKON offers another sports facility that is the Basketball Stands. Their basketball stands offer athletes and students peak performance, safety, and durability. Their basketball stands feature adjustable heights and easy-to-use mechanisms. This makes them suitable for players of all ages and skill levels.
These stands are long-lasting and can endure intense sports activities. This makes them a reliable and long-lasting investment for educational institutes.
Grandstand Seats
Comfortable seating for spectators is as crucial as playing surfaces for athletes. That's why VMKON Grandstand Seats are a perfect addition.
These grandstand seats provide optimal comfort, safety, and durability for spectators. Their grandstand seats have an ergonomic design and consist of high-quality materials. This provides a comfortable and supportive seating experience for hours of uninterrupted viewing.
Moreover, VMKON Grandstand Seats are ideal for outdoor sports facilities.
This is because they are easy to maintain and weather resistant.
VMKON Grandstand Seats are suitable for a wide range of sports events. With their comfortable design and durability, they provide an ideal seating option.
Tips for Overcoming Challenges in Sports Facilities Design
Designing and building sports facilities in educational institutes can be challenging. Especially if you are managing limited space and budget constraints. Here are some tips to help educational institutes overcome these challenges:
Tip # 1: Use Multi-Purpose Spaces
One effective way to maximize space and resources is to design multi-purpose spaces. You can use these spaces for various sports and recreational activities. For example, you can use a gymnasium for dance classes or indoor soccer. This approach can help educational institutes maximize their available space and resources.
Tip # 2: Partner with Community Organizations
You can overcome budget constraints by partnering with community organizations. They can provide funding and support. Local businesses may be willing to sponsor or donate to a sports facility project. This can be in exchange for recognition or access to the facility.
Tip # 3: Consider Cost-Effective Solutions
Finally, it's important to consider cost-effective solutions when designing and building sports facilities. Choosing durable and low-maintenance materials can help reduce long-term maintenance costs. Additionally, the use of energy-efficient lighting can reduce energy costs over time.
Bonus Tip:
VMKON provides cost-effective solutions for sports facilities in educational institutes. Their solutions are customizable to meet the specific needs of each institute. To learn more about VMKON's solutions, contact them today.
Conclusion
It is clear that sports facilities play a vital role in the development of students. They provide opportunities for growth and improvement.
They offer physical and mental health benefits. They also provide academic and social advantages.
Companies like VMKON can help educational institutions create modern sports facilities. These facilities offer optimal performance, safety, and durability for athletes and students alike.
They also provide comfortable grandstand seating solutions for sports facilities. With their expertise and experience, you can achieve your sports facility goals.
So why wait? Invest in your student's education and well-being today with VMKON's sports facilities solutions.