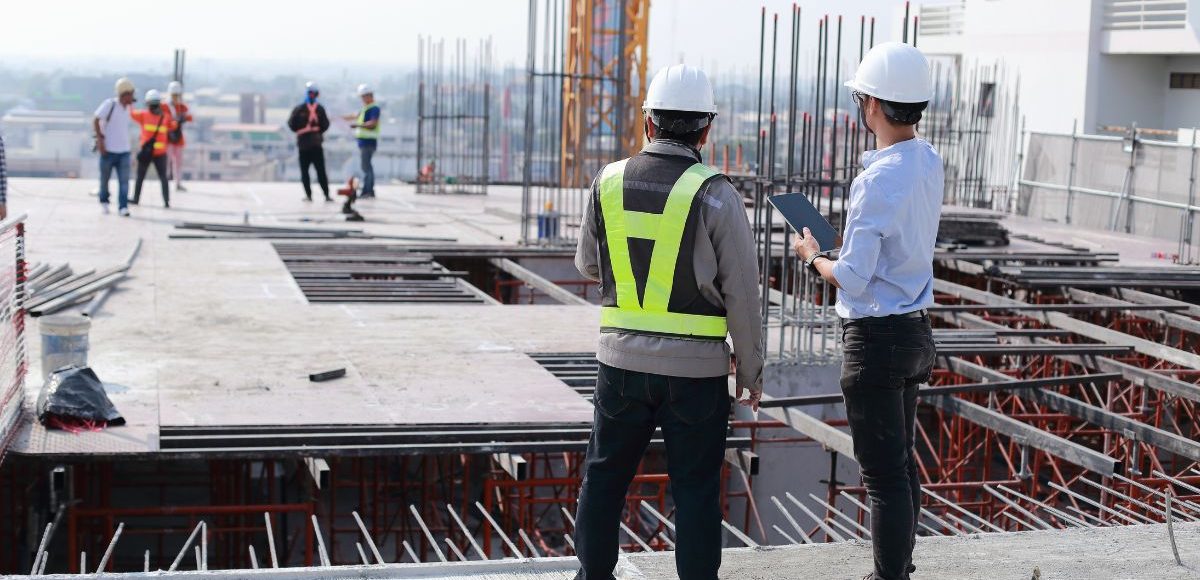 Quick Guide To Construction Site Inspection
Construction site inspections are an essential part of the building process. These inspections ensure that the construction project meets all necessary safety and building codes and that the finished product will be up to the homeowner's or facility manager's standards. This guide will provide a quick overview of the different types of inspections that take place during a construction project, as well as tips for ensuring that your inspections go smoothly. Whether you're a homeowner, overseeing a renovation project, or a construction professional, this guide will give you the information you need to complete the inspection process and ensure that your project meets all the requirements.
What Are Construction Site Inspections?
Construction site inspections are regular checkups conducted by government officials or independent inspectors to ensure that a construction project complies with building codes, safety regulations, and project plans.
These inspections occur at various stages of the construction process, from the foundation and framing stages to the final walk-through before occupancy. These inspections aim to identify potential issues or hazards and ensure that the finished structure will be safe and habitable for the intended occupants. Overall, construction site inspections are essential to the building process, ensuring that the final product meets the necessary standards and regulations.
Why Are Construction Site Inspections Important?
Before starting a guide to inspect construction sites, you need to know why construction sites are essential.
Safety:
Construction site inspections are essential to ensure that the site is safe for workers, the public, and the environment. Assessments can identify potential hazards and ensure that safety protocols are being followed.
Compliance:
Inspections ensure that construction projects comply with local building codes and regulations. This helps to ensure that the finished structure will be safe and habitable for its intended purpose.
Quality Control:
Inspections can be used to check the quality of work on a construction site. This helps to ensure that the finished structure will be of high quality and that any issues are identified and corrected before they become significant problems.
Cost Control:
Inspections can help to identify issues that could cause delays or additional costs to a construction project. By catching these issues early, the project can be adjusted to stay on schedule and on budget.
5 Most Common Site Inspections
Each construction project is unique; that's why the required inspections – and the person who does them will differ. This article enlists some of the most common inspection methods that are likely to be part of the construction process.
Daily site inspections
The daily site inspections are an opportunity to keep track of the quality, progress, and safety daily. Risks or quality issues identified on a daily site walk should be addressed immediately.
This way, regular internal inspections can spot issues in between more detailed quality or safety inspections.
Inspections for quality control
As the name suggests, inspections for quality control ensure that the project is built following standards of the quality set for the project.
Inspections can take the form of regular site walks and ensure that the materials used and work performed comply with the applicable regulations and the specifications and requirements for quality stipulated in the contract documents.
They keep track of how the work is going according to the budget, scope, and timeframe.
Safety and health inspections
The inspections focus on securing workers at the job site.
They spot hazards and infractions to allow contractors to implement corrective measures and create safe working conditions for field teams. Ideally, they should be scheduled on a weekly routine by the supervisor who is on site.
Inspections for health and safety will focus on issues such as personal safety equipment in the workplace, condition of tools and equipment, as well as scaffolding, fall protection, and the overall orderliness of the area as well as other aspects. It will also verify the conformity to Occupational Safety and Health (OSHA) regulations.
OSHA owns the site and conducts regular inspections to ensure compliance is maintained. An OSHA inspector will inspect the location and provide an extensive document to contractors based on the findings. The report will highlight any violations, the requirements to be rectified, as well as a timeline for dealing with the violations.
Draw inspections
Draw inspections are usually conducted when a drawing check is performed, and a request for funds is made to the project's financier.
A neutral draw inspector usually inspects to assess whether the project is running as expected before releasing the money. This includes a review of the degree of completion and its running costs against the budget and schedule.
Environmental inspections
Environmental inspections ensure compliance with federal, state, or local rules and requirements.
The project's requirements will determine whether these inspections may vary from examining the construction project's impact on wildlife habitats and examining steps to avoid spills, erosion, or stormwater pollution.
Knowledge of the many ways construction impacts the environment is required to conduct specific environmental inspections.
Suppose you need an expert on your staff. In that case, you'll likely hire third-party companies to conduct inspections and submit the required reports to regulatory agencies such as The Environmental Protection Agency. Inspectors from regulatory agencies can also conduct regular inspections at the site.
Tips for conducting a successful construction site inspection
Following these tips, you can make your construction site inspection successful.
Prepare in advance
Before conducting an inspection, review the plans and specifications for the project to ensure that you are aware of what should be in place at the site. This will help you to identify any deviations from the plans during the inspection.
Make a checklist.
Create a checklist of items to inspect, such as the site's condition, the work's progress, and the presence of any safety hazards. This will help you stay organized and ensure you don't miss anything important.
Be thorough.
Take your time during the inspection, and don't rush through it. Check for small details and make sure you cover all areas of the site.
Take photos.
Take photos of the site, including any issues or deviations from the plans that you find. These photos will serve as documentation of the inspection and will be helpful when discussing the findings with the contractor or other construction team members.
Communicate with the contractor.
If you find any issues during the inspection, communicate them to the contractor as soon as possible. Be clear and specific about the problems that need to be addressed, and work with the contractor to develop a plan for addressing them.
Follow up
After the inspection, follow up with the contractor to ensure that any issues identified have been addressed. This will help to ensure that the project stays on track and that any safety hazards are resolved.
By following these tips, you can conduct a successful construction site inspection that helps ensure your construction project's safety and quality. Remember that regular inspections, clear communication, and follow-up are essential for a successful project.
Along with the inspection, you need to know the latest trends in construction materials to stay updated with the new shifts in construction and designs.
Conclusion
Every construction project comes with its own set of risks. Site inspections can reduce the risk to a certain degree through a procedure that helps teams handle human errors and unanticipated changes during construction. A well-organized checklist for construction site inspections can ensure the project's successful completion and offer insight into areas for improvement. So teams can remain ahead of safety concerns and eliminate risk.