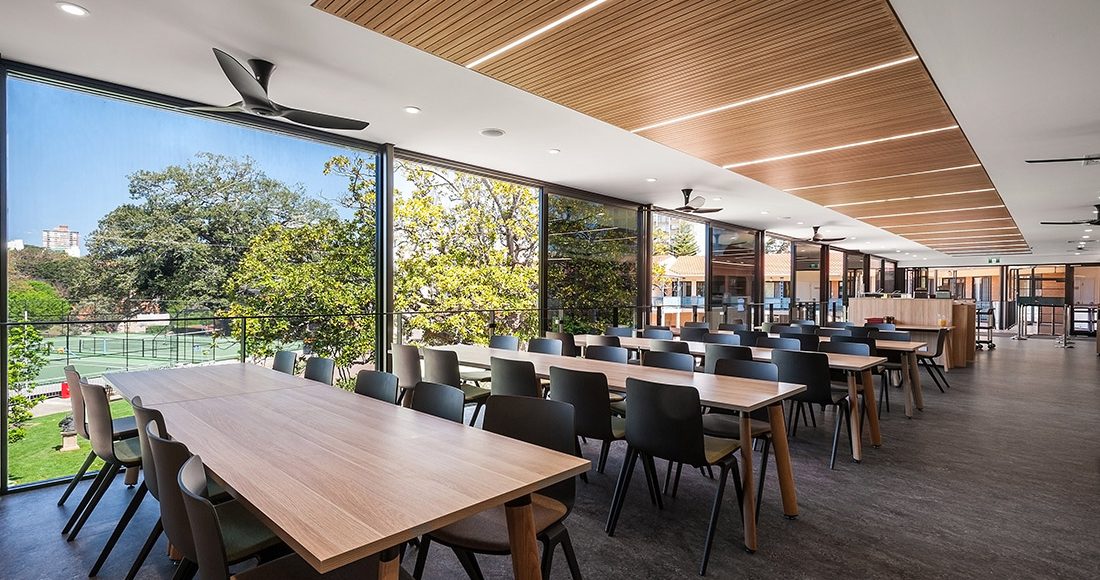 VMKON: Your One-Stop Shop for High-Quality School Supplies and Sports Equipment
The best part about going to school for kids is to meet their friends, learn new things, and indulge in sports. However, certain factors can come in the way of kids enjoying their time in school, like poor quality school accessories, supplies, and lack of sports equipment.
VMKON is here to change this!
It is the leading supplier of high-quality school building accessories, technical school equipment, basic school equipment, and sports facilities. Because at VMKON, we believe that a conducive learning environment is vital for the student's growth and development.
Therefore, we work hard to provide premium-quality school supplies used in the classrooms, dorms, cafeterias, and sports facilities.
But how do quality school supplies help create a healthy learning environment for the kids?
Why are Quality School Supplies Important for a Learning Environment?
Classrooms are the backbone of any school, and the quality of school equipment used in the classroom can impact students' performance and productivity. For example, if the students have uncomfortable chairs, broken desks, and chipped flooring, they will remain uneasy and won't be able to focus on the task at hand. As a result, their productivity will suffer.
To cater to this issue, VMKON offers a wide range of audio and visual equipment, furniture, and electrical appliances to create a comfortable and efficient learning environment. These supplies are built to last and can withstand daily wear and tear, making them a smart investment for any educational institution.
So, why should you go for VMKON, and how is it revolutionizing the world of school supplies and equipment?
Why VMKON?
VMKON is the leading supplier of school building accessories. Choosing it as your school supplies and sports equipment provider offers unique advantages, including project management, quality inspection, and trustworthiness.
With VMKON, project management is simplified because you only need to deal with one company rather than multiple vendors. VMKON has established a company in Europe and plans to open another in the US in the near future. However, it has a proven track record of successful projects worldwide, including in Africa and Europe.
In short, choosing VMKON as your partner means you can trust them to provide high-quality school supplies that meet international standards.
With that sorted, let us take you through the various supplies and equipment VMKON offers for schools and other educational institutions.
VMKON Products for School Classrooms and Sports Facilities
VMKON offers a wide range of school supplies, including classroom supplies, technical school equipment, sports equipment, sports court flooring, and accessories.
1. Basic School Equipment
VMKON offers a wide range of high-quality school equipment. This includes smart boards, digital screens, projectors, book racks, science lab equipment, school cafeteria equipment, classroom furniture, air conditioners, and auditorium accessories.
All the equipment is properly inspected before installation, providing a safe, modern, and innovative learning environment for students of all levels.
2. Technical School Equipment
Technical schools require specialized equipment that is different from basic school supplies. Therefore, if you're looking for state-of-the-art technical equipment, VMKON has got you covered.
Apart from basic school equipment, VMKON also offers technical school equipment. This includes machinery and tools for IT, agriculture, carpentry, plumbing, welding, general electrical equipment, and printing machines.
3. Sports Equipment and Flooring
VMKON offers top-notch sports supplies for educational institutions and sports facilities. These supplies are divided into 3 categories: Synthetic wood flooring solutions, interlocking sports tiles, and basketball stands.
Synthetic Wood Flooring
For indoor and outdoor sports facilities, VMKON has the Macwood flooring system. It is an innovative flooring solution that looks and feels just like wood; however, it can also be used in outdoor sports courts. Macwood requires fewer maintenance costs than traditional wood flooring and is resistant to weather and temperature changes. This flooring is ideal for any sports facility that requires a sturdy and long-lasting surface.
Interlocking Sports Tiles
VMKON also offers interlocking sports tiles. These tiles are available in 2 varieties: thermoplastic elastomer and polypropylene tiles and vary in quality and price. These varieties make it easy for project managers to choose the ones that best suit their school or university sports facilities.
The interlocking sports tiles by VMKON are long-lasting, easy to install, and a wise investment for any educational institution.
Basketball Stands
VMKON offers basketball stands and backstops from their Titan series. You can easily adjust the height of these stands to suit the height of the athletes, making them ideal for schools with students of different age groups. Moreover, the Titan basketball stand is remote-controlled and is quite convenient for the coaches.
Conclusion
If you run a school, an educational institution, or a sports facility, you must get premium-quality supplies and equipment for them.
VMKON offers high-quality school building accessories, technical school equipment, basic school equipment, and accessories for sports facilities. All VMKON products are built to last and meet international standards.
So, if you're looking to adorn your school, sports, or technical facilities with state-of-the-art equipment, VMKON should be your go-to choice!