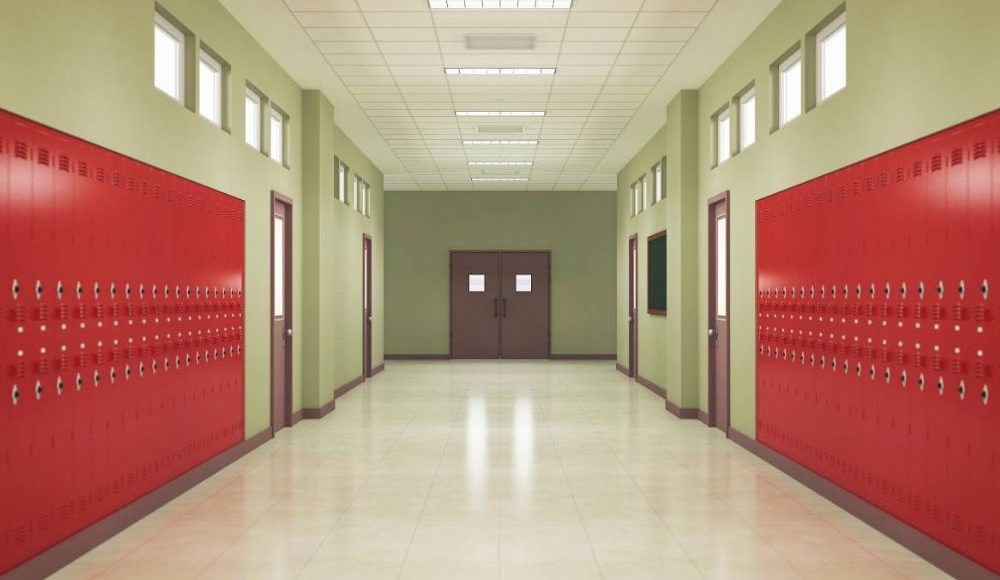 The Best Flooring For Schools and Educational Institutes
A K-12 school, or any educational institution, for that matter, has several different areas used for different purposes. For instance, a classroom is where the students sit and learn, while a sports court sees the most activity; jumping, running, dribbling, etc.
As each room is used for separate activities, the flooring requirements also differ accordingly. You can't just put marble tiles in the sports court and carpet the cafeteria!
Each school area requires flooring based on how much traffic it sees and whether it should be slip-resistant or something on which you can easily slide, like flooring for dance and aerobic studios.
Regardless of what the areas in a school or institution are used for, we all agree on one thing: The flooring should withstand high traffic, be durable, and be easy to clean and maintain.
Therefore, this article discusses the best flooring options for the various sections and rooms in a K-12 school and other educational institutions.
Flooring for School Cafeteria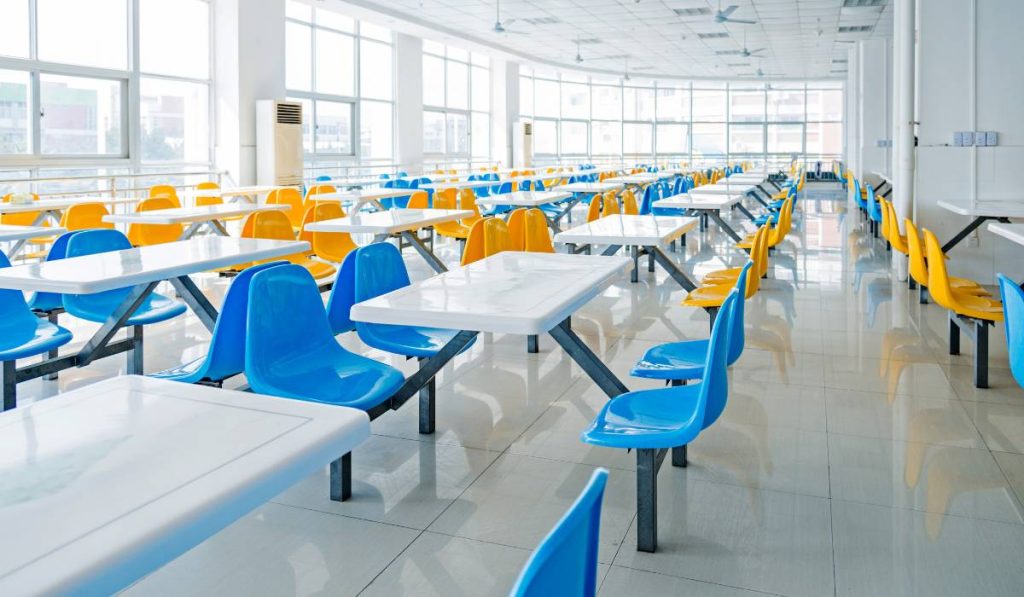 The cafeteria is the area in a K-12 school or educational institute that sees the most traffic constantly. From early morning till the last bell, it is frequented by free students or teachers who have a few minutes to spare.
And, of course, it is also the place that gets the most spills and food droppings. Imagine making your way through the cafeteria with your tray and slipping on spilled water! Your food gets spoiled, and you become a laughing stock, but most importantly, you may get injured, sprain your ankle, or get a concussion!
So, what kind of flooring is suitable for a cafeteria? A flooring that can withstand spills and heavy foot traffic and prevent potential slip hazards! We suggest using rubber tiles flooring and luxury vinyl tiles for your K-12 school cafeteria.
Rubber Tiles and Sheets
Rubber sheet or rubber tile flooring is an excellent option for cafeterias. The reason? Rubber flooring is absorbent and slip-resistant. Therefore, if there are any spills, they will get absorbed, reducing the risk of slipping. Moreover, it is easy to clean and maintain. You simply need to mop it with soap and water to clean it.
Luxury Vinyl Tiles
Luxury Vinyl Tile or LVT is also a good flooring option for K-12 cafeterias. It comes in various designs and colors, and as a cafeteria is where people tend to relax over coffee and snacks, you need it to look nice, trendy, and spacious. However, we suggest coating it with a commercial wear layer for enhanced durability and performance.
Hallway Flooring
Like school cafeterias, the hallways are also high-traffic areas of a K-12 school. They see maximum activity in the mornings, between periods, lunch breaks, and off time. With so many people using the hallways at the same time, there's always a risk of someone slipping or tripping. And we don't want to risk a student, parent, or staff member getting injured due to slippery hallway flooring!
Therefore, we need something that can sustain heavy weight and traffic and is slip-resistant. Our recommendations? Rubber tiles, luxury vinyl flooring, or carpets.
Rubber Tiles and Sheets
As discussed earlier, rubber tile flooring is a good option for heavy-traffic areas like the hallway. It is self-healing, meaning it returns to its original form after bearing so much pressure all day. Secondly, it is sound-absorbent and, most importantly, slip-resistant. We're focusing more on slip resistance because that's a major concern n K-12 schools; students are slipping and getting injured. So, if you want to avoid all that, get rubber tiles in your school hallway!
Luxury Vinyl Tiles
Luxury vinyl tiles, like wood and marble, come in various colors, designs, and patterns. And as a school hallway is one of the first things that a person sees as they step inside, we need to make it as aesthetic as possible. Therefore, if you're looking for a cost-effective way to make your school hallway appear spacious and bright, get the slip-resistant, non-compressive, and wear-resistant luxury vinyl tiles.
Carpet
Another cost-effective flooring option for school hallways is carpet. It is easy to install and provides a soft and safe surface for the students to walk on. However, it is less durable than rubber flooring or luxury vinyl tiles and is prone to wear and tear after a few months of usage.
Classroom Flooring
A classroom is the most important room in a K-12 school. Students and teachers spend most of their time in classrooms; therefore, you can expect high-traffic, heavy loads of furniture, spills, and all sorts of activities.
Therefore, for classroom flooring, we suggest getting something comfortable, like a carpet, or something easy to clean and low maintenance, like rubber flooring. However, we also need the classrooms to look less like a dungeon and more like fun places to learn; therefore, luxury vinyl flooring is also an option.
Carpet
Carpets of a light color, like grey or golden brown, are the best choice for classrooms. They are soft, make the room warmer (which is a plus in winter), and absorb sound. Therefore, the movement of the classroom furniture won't have others covering their ears from the screeching sounds. Also, carpets are cost-effective and easier to install.
Rubber Flooring
We suggest getting rubber flooring for classrooms because there's a lot of mess where there are kids! This includes paint stains, ink, water spills, vomits, etc. Therefore, rubber tiles or sheets are ideal for such scenarios. Just scrub them with soap and water; they will be as good as new.
Apart from this, they are durable, can sustain heavy wear and tear, and are slip-resistant as well, providing a safe solution for students.
Luxury Vinyl Tiles
Luxury vinyl tiles are easy to install and can be replaced or repaired individually in case of damage. Plus, they come in various designs and textures, like wood, stone, and marble, offering plenty of choices. Therefore, give your K-12 school classrooms a happy and positive vibe; get luxury vinyl tiles.
Flooring for Fitness Centers/Weight Rooms
Fitness centers and weight rooms in K-12 schools also see a lot of activity, and also the heavy kind, like jumping, running, and the weight and pressure of heavy equipment. So, for this area of an institution, we require something durable and sturdy enough to withstand heavy equipment and sustain dropped weights, like rubber flooring.
Rubber Tiles and Sheets
Rubber flooring is the best option for fitness centers and weight rooms. Not only is it slip-resistant and noise-absorbent, but it is also self-healing. It springs back to its original form even after sustaining dents from heavy weights and activity. It is easy to clean and maintain, offering a hygienic environment to the athletes.
One more highlighted property of rubber flooring is its shock absorption. This quality is highly beneficial to support the joints and knees of the students who frequent the fitness center and indulge in weight lifting and other forms of exercise.
Bathrooms Flooring
Although less frequented than classrooms and hallways, bathrooms are important in K-12 schools. However, when it comes to bathroom flooring, most people opt for tiles or marble flooring. It's a good idea, but we're looking for something cost-effective, moisture-resistant, and can withstand water and humidity without warping or cracking. Our suggestion? Sheet vinyl flooring!
Sheet Vinyl Flooring
The main concern for bathroom flooring is keeping it clean and preventing it from yellowing or cracking due to frequent usage. While tiles are a good option, they're relatively expensive and can crack and fade with time. Plus, they don't prevent slips at all! Sheet vinyl flooring, on the other hand, is water-resistant, slip-resistant, and easy to clean. The best part? It is available in various designs to make your school bathroom look nice and clean.
Library Flooring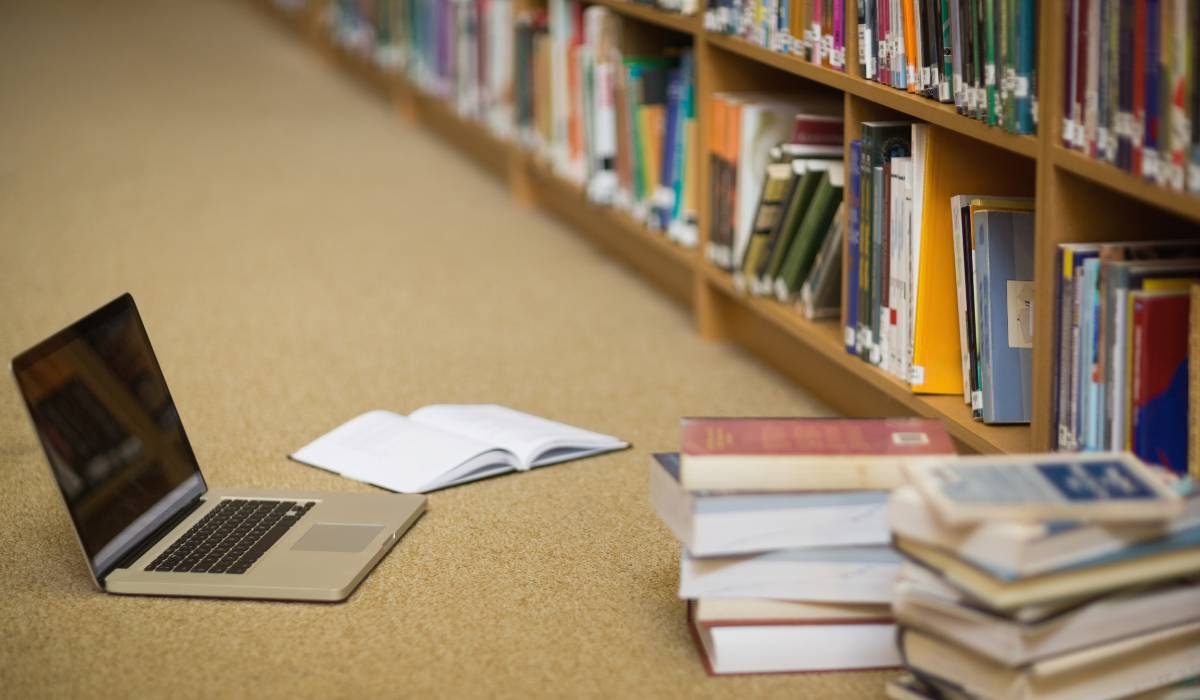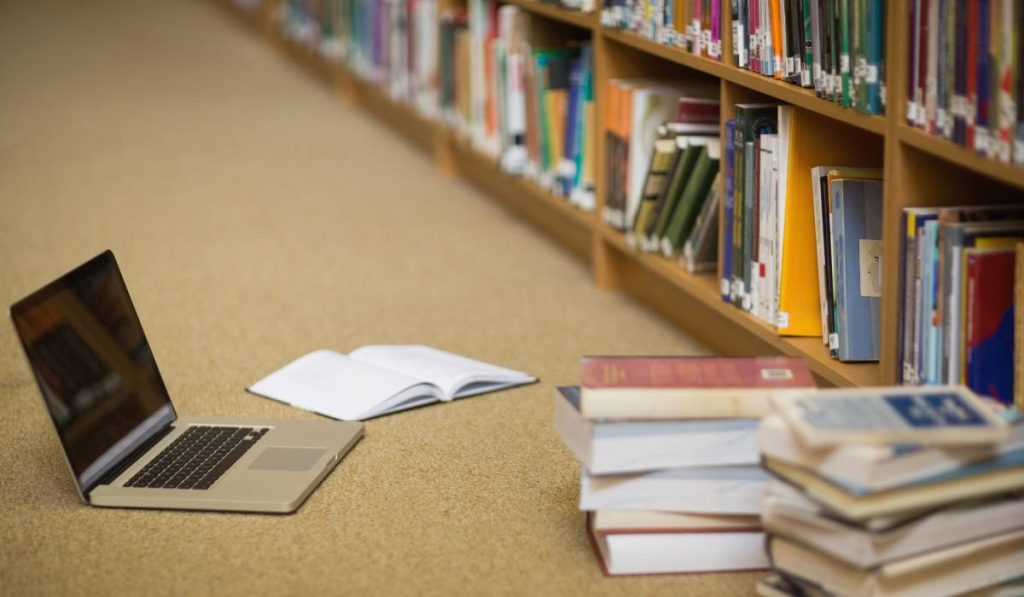 A K-12 school library sees comparatively less traffic than other areas. However, it is supposed to be the quietest place of all! So, for library flooring, we need something that absorbs sound, does not make a sound when walking, and creates a calming atmosphere, like a carpet.
Carpet
Carpet is an excellent flooring option for libraries, providing excellent sound absorption and underfoot comfort. Depending on the library's design and layout, carpet tiles or wall-to-wall carpets are both suitable options.
They are easy to install, pocket-friendly, and go perfectly well with the tranquil environment of a school library. Plus, they are available in various colors and designs, so you can pick any that goes with the library theme.
Flooring for Entryways
School entryways get heavy traffic at specific times of the day, like in the morning, during recess, or at an off time. Therefore, they require a durable and attractive flooring solution that can withstand heavy foot traffic and resist dirt and moisture. A good entryway flooring option would be luxury vinyl tiles or sheet vinyl.
Luxury Vinyl Tiles
Luxury vinyl tiles come in various design options and are highly durable and scratch-resistant, making them ideal for high-traffic areas. They are also slip-resistant and easy to clean; therefore, if students come in with muddy shoes, there's a low risk of someone slipping on them.
Sheet Vinyl
If you're looking for an affordable and practical entryway option, sheet vinyl is a good choice. Why? Firstly, because it is easy to clean, and entryways should always be spotless! Secondly, it is slip-resistant, keeping students safe from slipping. And lastly, as it is moisture-resistant, it won't fade or crack due to water exposure.
And while each area in a K-12 school has different flooring requirements, it would be a hassle to go from one shop to another in search of the appropriate flooring solution.
With VMKON, you can get the flooring for your entire school from one place. And not only flooring but miscellaneous school equipment too!
VMKON At a Glance
VMKON is a reputable and award-winning company that has provided quality material to over 100 schools and universities worldwide. And when we say quality material, we really mean it. Because for starters, our products are ISO and FIBA-certified, making us a trusted partner for school supplies. Secondly, we have two factories and a network of suppliers and distributors that ensure the delivery of high-quality products at great value.
Our Products and Services
We deal in a diverse range of school products, from classroom accessories to technical equipment, furniture, sports facilities, and flooring for all K-12 school areas.
But that's just one thing! Apart from providing equipment, we also offer project consultation, manufacturing and sourcing, quality control and inspection, logistics service, on-site installation and management, and commissioning and after-sales assistance.
What Makes it Possible?
Our team, of course! We have a dedicated team of professionals who will work with you every step of the way to ensure your needs are satisfied and your project is delivered and completed successfully. For instance, our marketing team creates campaigns that target customers globally, while our engineering department develops cutting-edge technology to ensure quality products.
With so many successful projects under our belt, we are more than happy to assist you with all your K-12 school-related needs!
So, book a discovery call with us now, and get a free quote!